French tuition for school pupils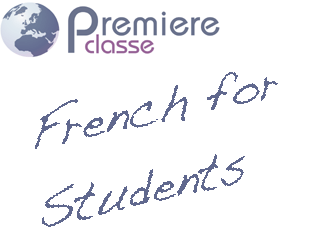 French for students: School
Maybe your child has moved to a new school and the standard is substantially higher than in his/her former school. Or he/she may feel demotivated and discouraged, and has stopped paying attention to the classroom. because he/she does not understand what the teacher is talking about. Or maybe he/she just needs a little bit of revisions before an important exam.
Whatever your reasons may be for choosing to give extra support to your child, we are here to help. We're experienced , but most of all friendly, and your child will regain his/her confidence in no time, through a range of fun activities : typically, just a few weeks are necessary to give your child that extra boost that will make all the difference and enable him/her to follow better in class and gain this invaluable asset that is a second language.
»French GCSE.
»»» Revise the vocabulary you need to pass.
»»» Feel less intimidated by verbs.
»»» Write short essays more effectively.

»French Higher / A Level.
»»» Feel less intimidated by literary texts.
»»» Practise complex grammatical structures.
»»» Say what you mean, clearly & logically.
Whatever your child's circumstances, our individual tuition is tailor-made for them, using carefully designed material, or on occasion manuals if we feel your child may respond better to a more traditional method of learning. All training material used in class is included in the fees, so there will be no nasty surprises – and the materials are your child's to keep: no one will ask him/her to give them back at the end of the course!
After a free 30 minutes consultation, Lise will advise you and your child as to what solution will be most suited to his/her individual needs, and she will devise a training plan which will be emailed or sent to you and your child before the first lesson is arranged, so you both get a chance to have your say about the training!
Lise Morel has 19 years of experience in language training, and knows all the tricks of the trade – your child will quickly and noticeably improve, thanks to a range of interactive techniques.
Contact Lise now to arrange your meeting!
A choice of tea, coffee or herbal tea is available free of charge during the lesson.